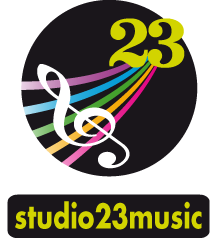 Studio 23 Music is a transformational music education company led by Paula Gallo.  Providing lessons in piano and voice to students of all ages.
More Info
We send Paula to educate clients in piano and voice lessons. She also teachees my daughter! Paula's skills and teaching style are terrific. Our students are very happy with their progress.
Larry Edoff
Paula Gallo was my daughter's piano teacher for two years. She is amazing with children and makes learning to read music and playing the piano fun. My daughter loved working with her.
Charlene Z
Paula is an excellent teacher. She also adds an element of creativity and has inspired me to write my own songs. Now I've written and produced my own songs and contracted to sell music! So glad I found her.
Ilana J
Thank you so much for teaching me and my brother to play piano. You are the best! <3
Pearla B